We love podcasts. They're super convenient, cover every genre imaginable and usually free – what's not to love?
Beyond pure entertainment, we find podcasts to be a powerful tool for learning. There are many great podcasts covering the world of work and business that we listen to regularly that provide insights and ideas for creating and running great organisations.
We've listed some of our favourites below, with a recommended episode to sample first.
ReWork
They say
"A podcast about a better way to work and run your business. We bring you stories and unconventional wisdom from Basecamp's co-founders and other business owners."
We say
Jason Fried and David Heinemeier Hansson are the founders of software company Basecamp and authors of several books on business and work. We enjoy the way they push back against the myths of the modern workplace and challenge the conventions of work which drain time and attention. The Rework podcast builds on these ideas with stories and interviews from Basecamp and other businesses.
Try this episode
Episode 0001: Sell Your By-products
At the Table
They say
"Real conversations and practical advice for everyday leaders. Sit across the table from one of the foremost experts in leadership and business. In his simple and approachable style, Pat [Lencioni] tackles every topic related to the world of work (and some that aren't). From culture to teamwork to building world-class organizations, Pat brings his wisdom, humor, and insight together to provide actionable advice for leaders everywhere."
We say
We're big fans of Patrick Lencioni, a leader in business management probably best known as the author of The Five Dysfunctions of a Team (read our summary of it here). He's also written an excellent book on maximising organisational health, called The Advantage, which we have summarised here, and for which we have developed a complementary Team Alignment Canvas and Strategic Planning Guide. We enjoy this podcast for the great discussions between Lencioni and other members of his company, illustrating their ideas with real stories from the world of business.
Try this episode
14. The Limits of Diversity – Creating a Real Company Culture
Startup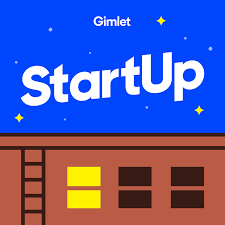 They say
"StartUp is a documentary series about entrepreneurial life. The show has been downloaded tens of millions of times since its launch in 2014. Its first season has been adapted into an ABC sitcom called Alex, Inc. starring Zach Braff. StartUp has won a Gracie Award and the Gerald Loeb Award for Distinguished Business and Financial Journalism."
We say
StartUp initially follows the creation and early days of podcast company Gimlet Media, which was bought by Spotify in 2019 for a reported sum of US$230M. Later seasons follow other interesting startups. Listening to the early struggles of Gimlet – while knowing where the company ends up – should give heart to anyone trying to build a great organisation.
Try this episode
Gimlet 1: How Not to Pitch a Billionaire. Note: host Alex's terrible pitch to an investor in this first episode of the podcast is legendary!
HBR Ideacast
They say
"A weekly podcast featuring the leading thinkers in business and management"
We say
Harvard Business Review is a resource of books, articles and other writing that we believe is a must-read for anyone interested in leadership and business. This podcast from the HBR team consists of a series of interviews with leaders and researchers from all areas of business and management.
Try this episode
710: To Truly Delight Customers, You Need Aesthetic Intelligence
The Pitch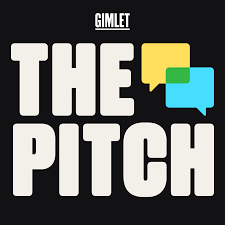 They say
"Each episode takes listeners behind closed doors to the critical moment when aspiring entrepreneurs put it all on the line. While it offers a glimpse into the high-stakes world of venture capital, it's really a show about human relationships: how people sell their ideas, what makes investors tick, and how these initial conversations can bloom into business deals—or die on the vine."
We say
From the Gimlet Media stable, The Pitch is like the TV shows Shark Tank and Dragon's Den, but with less fake drama.
Try this episode
How I built this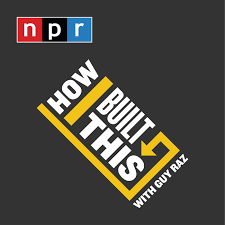 They say
"Guy Raz dives into the stories behind some of the world's best known companies. How I Built This weaves a narrative journey about innovators, entrepreneurs and idealists—and the movements they built."
We say
Guy Raz is a masterful host and interviewer whose voice you may recognise from the TED Radio Hour. In this podcast, he sits down with founders and thinkers from a wide range of fields to hear their stories, triumphs and failures. Beyond the great content, we enjoy How I Built This for its classic NPR 'feel' – a narrative interview style typically employed by public broadcasters.
Try this episode
Headspace: Andy Puddicombe and Rich Pierson
How's work?
They say
"All the relational habits you built in life don't immediately disappear the moment you walk in the office door.
In the new podcast, How's Work?, iconic couples therapist Esther Perel brings new perspective to the invisible forces that shape workplace connections, conflict and dynamics through one-time therapy sessions with coworkers, cofounders and colleagues — touching every work environment from start-ups and family businesses to corporations and service industries."
We say
You may know legendary therapist Esther Perel from the podcast series Where Should We Begin? which takes the listener into real couples' counselling sessions. How's Work? has a similar vibe but looks at work relationships instead of romantic ones.
Try this episode
Where to go next